LSU Tiger Girls Dance Team
2015-16 LSU Tiger Girls Dance Team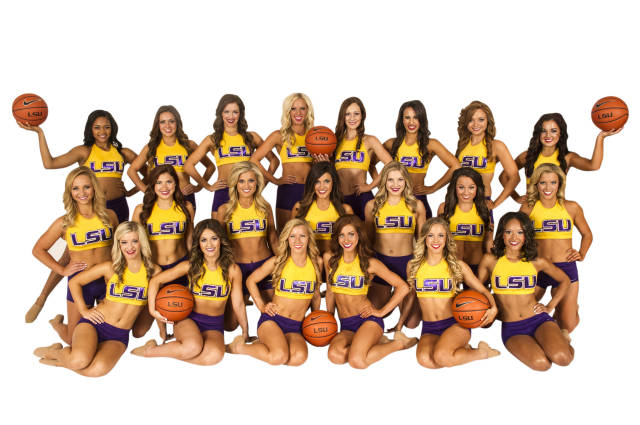 Front row (left to right): Regen Lavergne, Samantha Nevin, Macy Alexander, Morgan Clay, Aubrey Daboval, Cersten Bradley
Middle row (left to right): Emily Sullivan, Kristen Lebato, Bryce Tramonte, Heidey Hanks, Alexandra Chiasson, Jenna Hebert, Lauren Dionne
Back row (left to right): Leanna Higgins, Payton Ibos, Samantha Ponseti, Bailey Nance, Lauren Sullivan, Emma Moore, Micah Odom, Olivia Priola
2016 Tiger Cheer and Dance Master Class
ATTENTION ALL DANCERS:
Tiger Cheer and Dance will host a Wildabeast (Will Adams) and Janelle Ginestra master class! The class will be held in the LSU Women's Basketball Facility on Sept. 18 from 1-2:45 p.m.
Register online: Click here
General Information
The Tiger Girls are under the Direction of Pauline Zernott. For more information about the Tiger Girl program or to schedule and appearance by the Tiger Girls, please contact us at spiritsquads@lsu.edu.
For more information on LSU Tiger Girl Auditions click here.