High School
Abeka Academy
Social Media
2021 WCGA All-American (UB)
2021 WCGA Academic All-American
2021 First-Year SEC Academic Honor Roll
Trains the all-around and competed on bars in every meet her debut season … An All-American on bars … Owns a career high of 9.925 on the event.
FRESHMAN SEASON (2021)
Came into her own as the season progressed on her way to All-America honors on uneven bars … Finished the season with an average bars score of 9.844 … Scored a 9.90 at NCAA Championships on bars … At the NCAA Regiona, scored a 9.825 in the second round and 9.85 in the regional final … Scored a 9.90 at her first SEC Championships … Earned a 9.85 at home against Florida and at Alabama … Scored a career high 9.925 at Auburn … Went on the road at Arkansas and earned a 9.90 … In her first collegiate meet, scored a 9.875 … Selected as a WCGA Academic All-American … Named to the First-Year SEC Academic Honor Roll.
CLUB/HIGH SCHOOL
Trained at Eastern National Academy of Paramus … Qualified for the 2020 Nastia Liukin Cup and competed at the 2016 and 2017 P&G Championship and 2017 U.S. Classic … Earned top-10 finishes in floor and beam at both P&G Championships … Finished fifth in the all-around and sixth in floor and beam at the U.S. Classic.
PERSONAL
Full name is Olivia Paige Dunne … Born October 1, 2002 … Daughter of David and Katherine Dunne … Has one sister, Julianna … Chose LSU because she loved the coaches, team, facilities, and school spirit … Majoring in communication studies.
DUNNE'SCAREER HIGHS
Vault:
Bars: 9.925 (2-5-21 at Auburn)
Beam:
Floor:
All Around: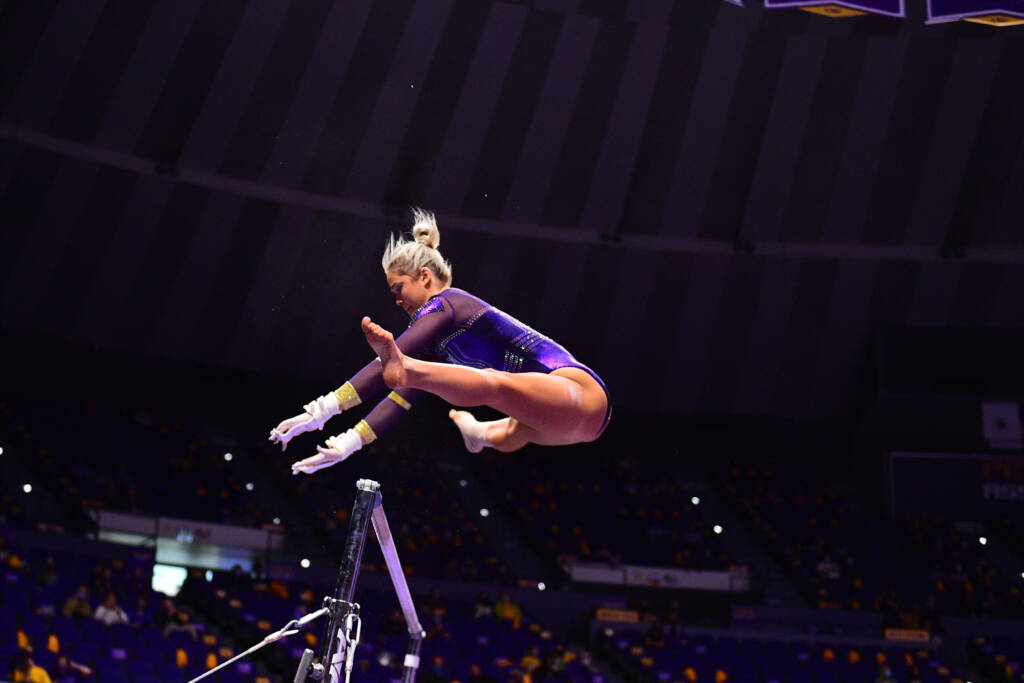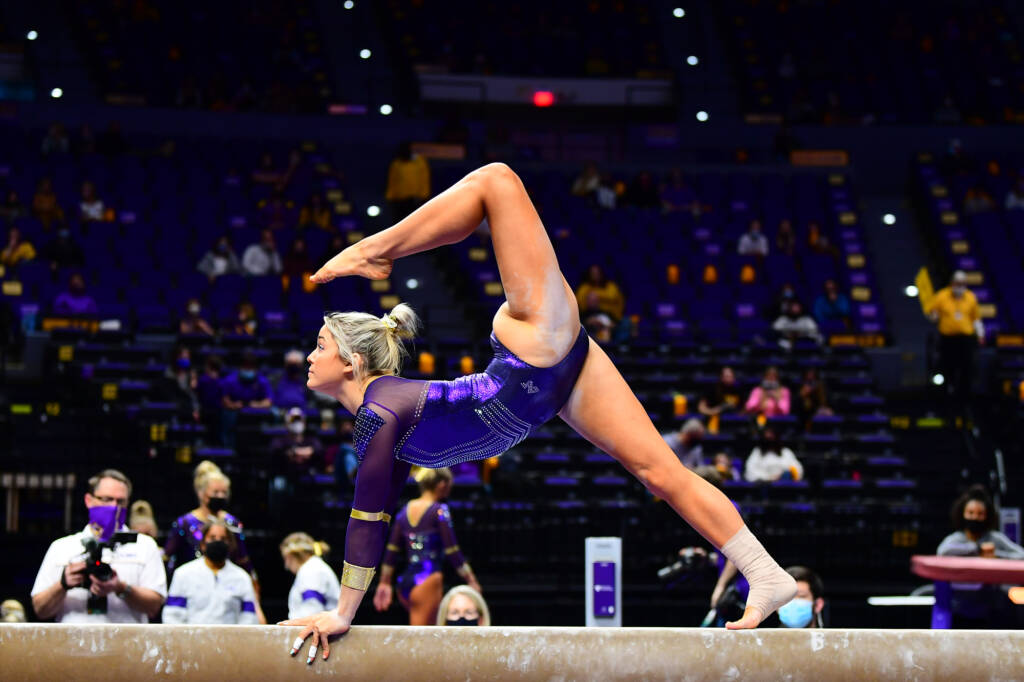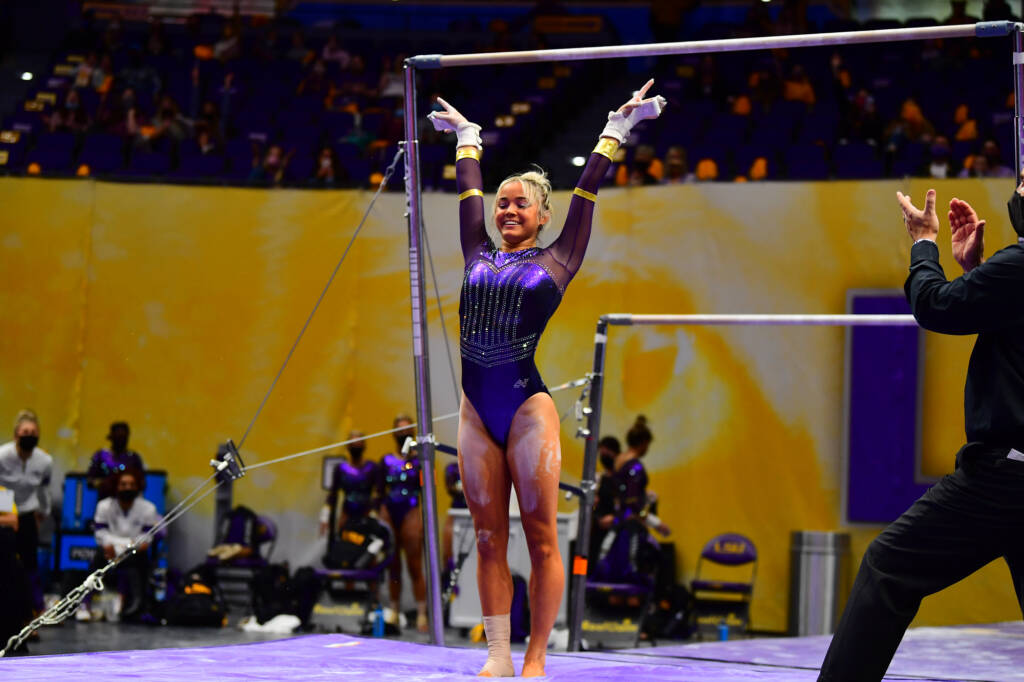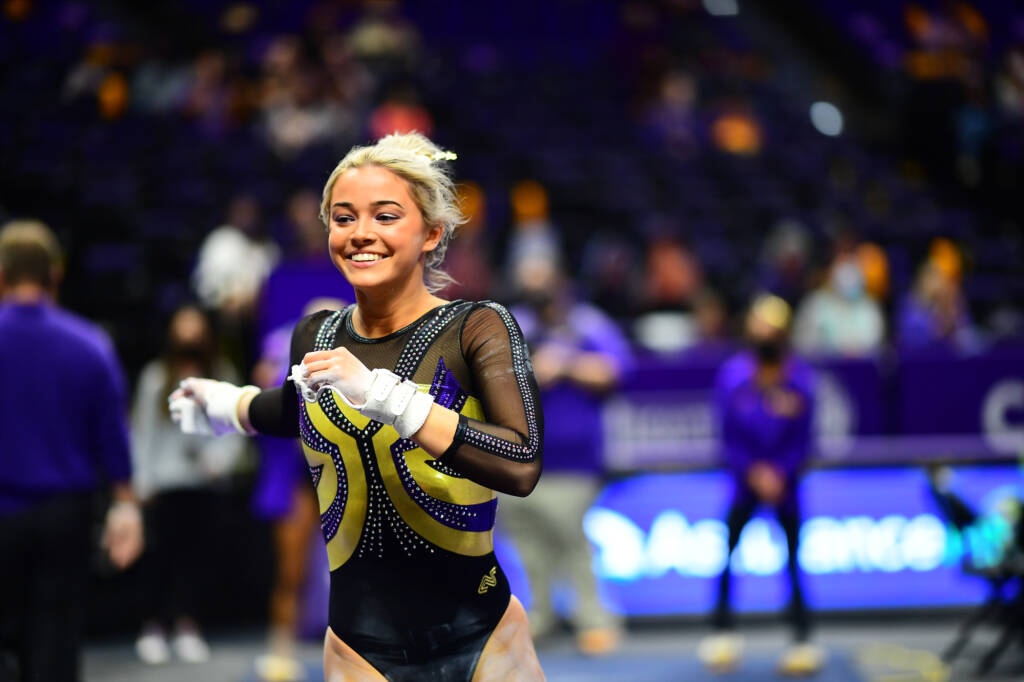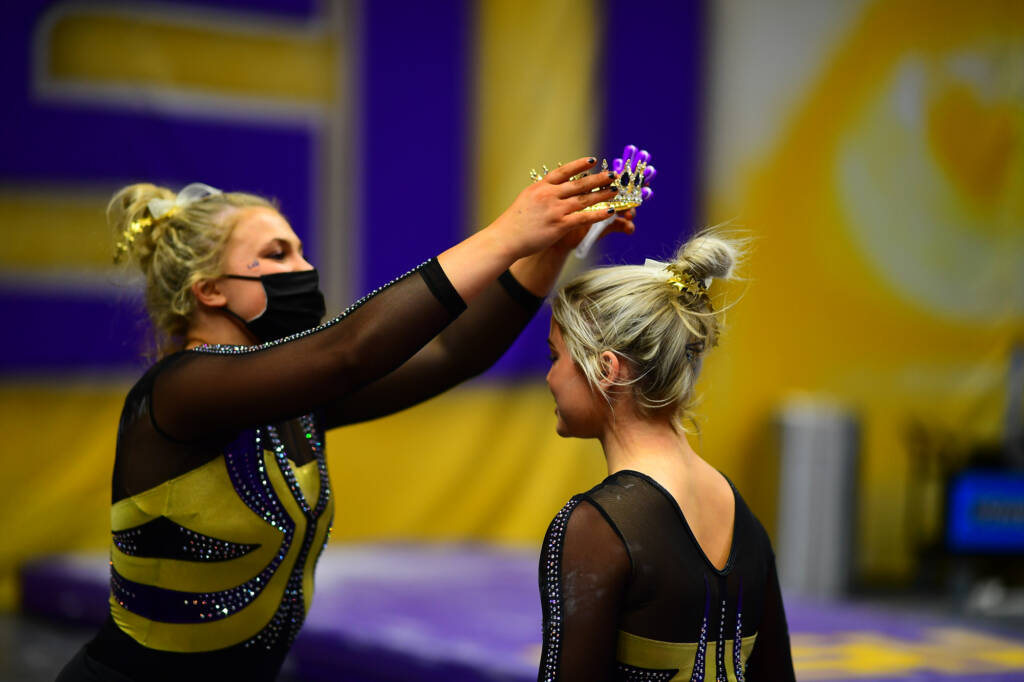 Full Bio