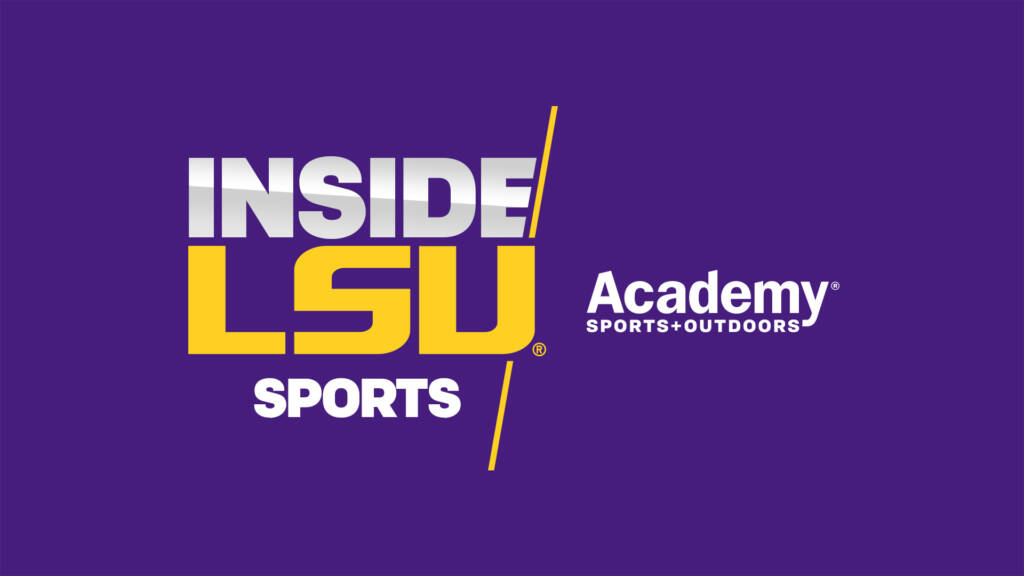 Inside LSU Sports presented by Academy Sports + Outdoors is a 30-minute television show featuring the LSU Athletics Department's 21 varsity teams. It is created and produced by LSU Sports Productions.
Watch all episodes on the LSU Sports Television Network (affiliates), or on-demand for free at LSUsports.net/video and YouTube.com/LSUsports.
Missed a show? On-demand archives of Inside LSU Sports are available following the first air date/time of the show on the network (typically Wednesday evening).
2021 Schedule of Shows 
Show #1: Jan. 6, 2021
Show #2: Jan. 13, 2021
Show #3: Jan. 20, 2021
Show #4: Jan. 27, 2021
Show #5: Feb. 3, 2021
Show #6: Feb. 10, 2021
Show #7: Feb. 17, 2021
Show #8: Feb. 24, 2021
Show #9: March 3, 2021
Show #10: March 10, 2021
Show #11: March 17, 2021
Show #12: March 24, 2021
Show #13: March 31, 2021
Show #14: April 7, 2021
Show #15: April 14, 2021
Show #16: April 21, 2021
Show #17: April 28, 2021
Show #18: May 5, 2021
Show #19: May 12, 2021
Show #20: May 19, 2021