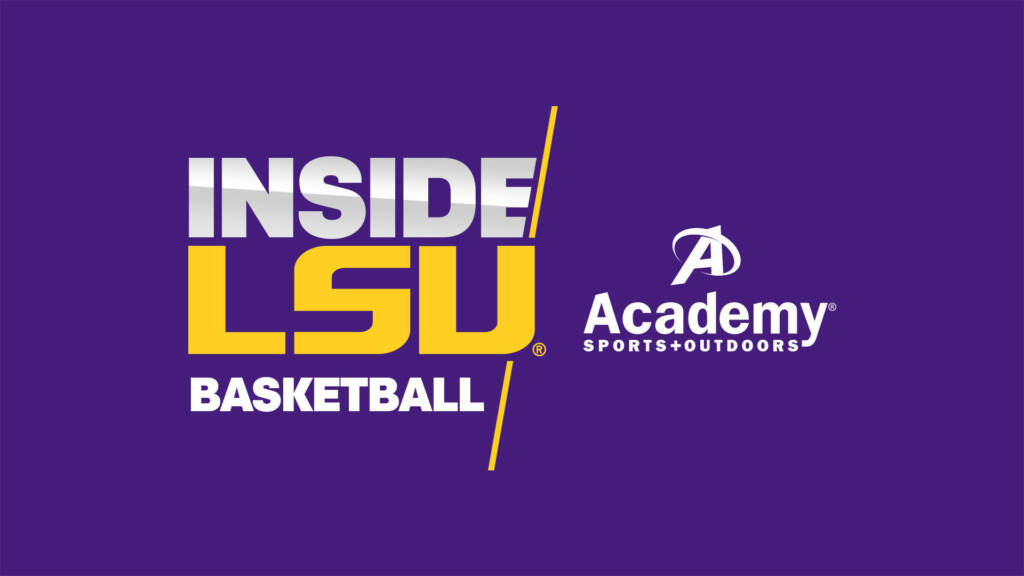 Inside LSU Basketball presented by Academy Sports + Outdoors is a 30-minute television show featuring the LSU Basketball programs and created by LSU Sports Productions.
Watch all episodes on the LSU Sports Television Network (affiliates), or on-demand for free at LSUsports.net/video and YouTube.com/LSUsports.
Missed a show? On-demand archives of Inside LSU Basketball are available following the first air date/time of the show on the network (typically Sunday evening at 10:30 p.m. CT).
2021 Schedule of Shows 
Show #1: Jan. 3, 2021
Show #2: Jan. 10, 2021
Show #3: Jan. 17, 2021
Show #4: Jan. 24, 2021
Show #5: Jan. 31, 2021
Show #6: Feb. 7, 2021
Show #7: Feb. 14, 2021
Show #8: Feb. 21, 2021
Show #9: Feb. 28, 2021
Show #10: March 7, 2021