Geaux Safe: Bag Policy in LSU Athletics Venues
To easily find this page, visit www.LSUsports.net/GeauxClear.
Fans with questions regarding any LSU Athletics policy should contact LSU Guest Services at (225) 578-4085 during normal business hours (M-F, 8 a.m.-5 p.m. CT). This service will also be available before, during and after LSU Athletics events. Follow live updates @LSUgameops on Twitter.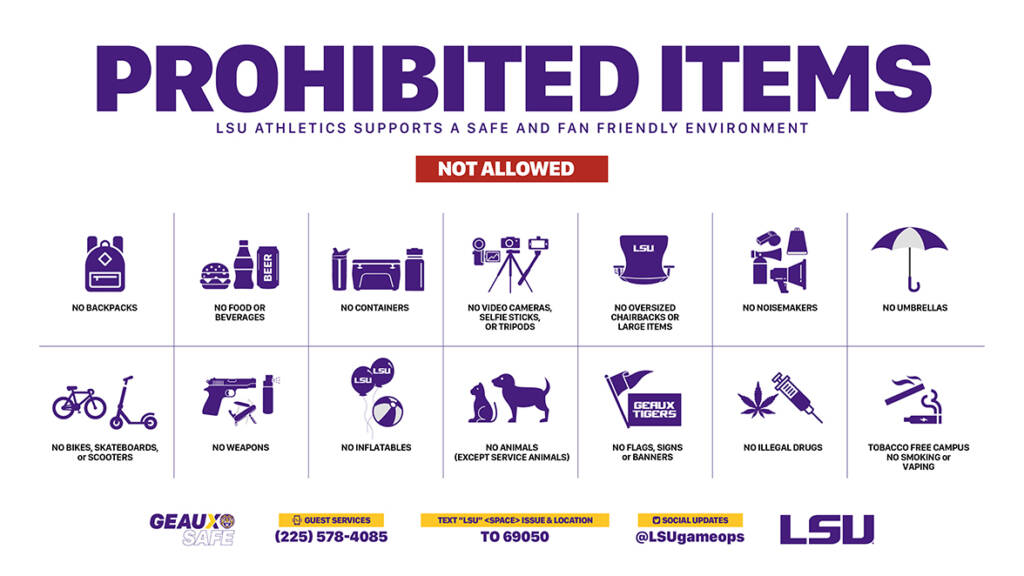 Policy first announced by LSU Athletics on July 14, 2016