Enter to Win a Championship Ring: Download App + Sign Up Now
UPDATE: Austin S. from Iowa, LA, was announced as the winner of the national championship ring during The Ed Orgeron Show on Sept. 16, 2020. Thanks to all who downloaded and registered on the new LSU Sports Mobile App! Look for more exciting contests in the future.
Don't miss your chance to win an LSU Football National Championship Ring! Follow the steps listed below to enter for your chance to win. Fans who have already downloaded the app, created an account, and completed their entire profile within the app will be automatically entered for their chance to win. The deadline to enter will be Sept. 7, 2020, at 11:59 p.m. CT.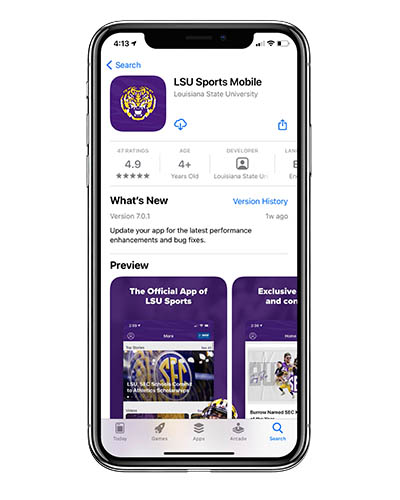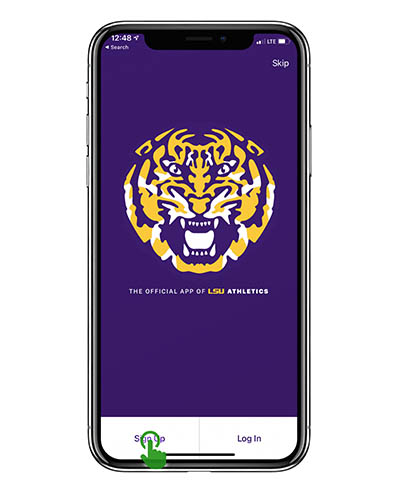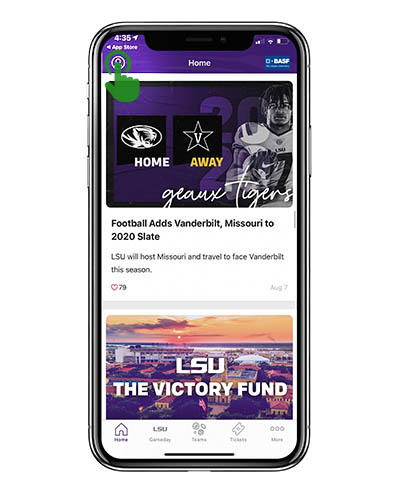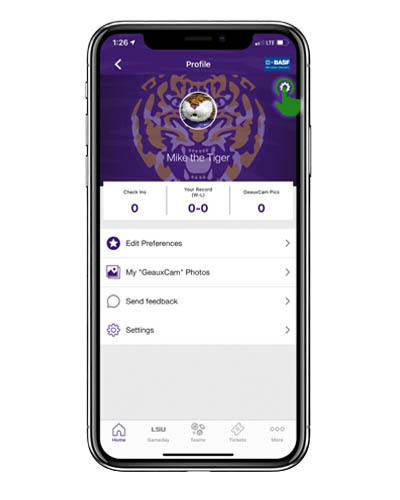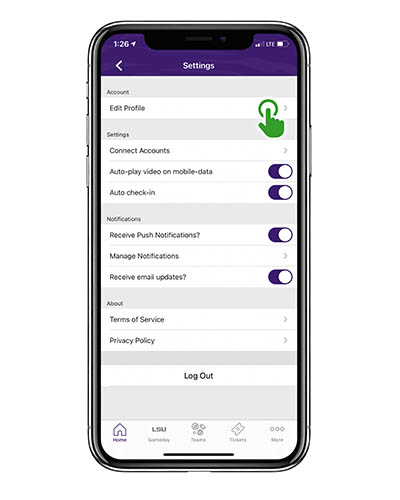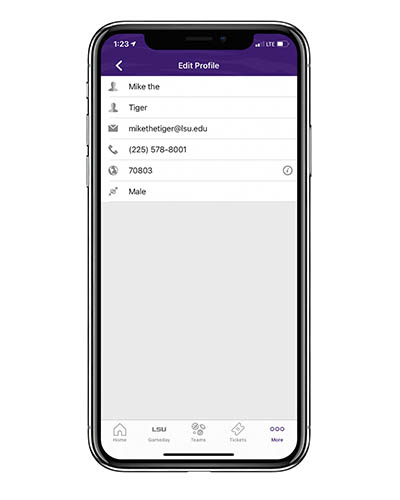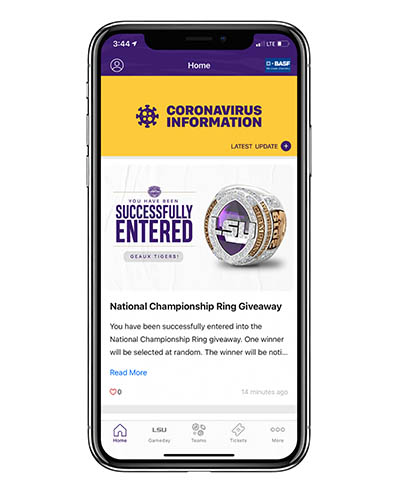 You're all set! You will see the post above displayed on the "Home" tab when you have successfully entered.
Want to purchase a Fan Ring? Click here