Stokes, Dibildox Enjoy SEC Tour
BATON ROUGE – LSU volleyball player Milan Stokes and LSU women's golfer Monica Dibildox participated in the SEC Career Tour that was held Dec. 3-5 in Atlanta. They were two of 28 current and former SEC student-athletes participating. It was second time that Dibildox will be participated and the first for Stokes.
In its fourth-consecutive year, the SEC Tour provided exposure for SEC student-athletes who are seeking career opportunities in various fields. The group visited the headquarters and met with executives at several corporations in the Atlanta area including Cox Communications, NCR Corporation, Winning Edge Leadership Academy, The Home Depot and UPS.
Below is a Q&A with Stokes and Dibildox on their experience: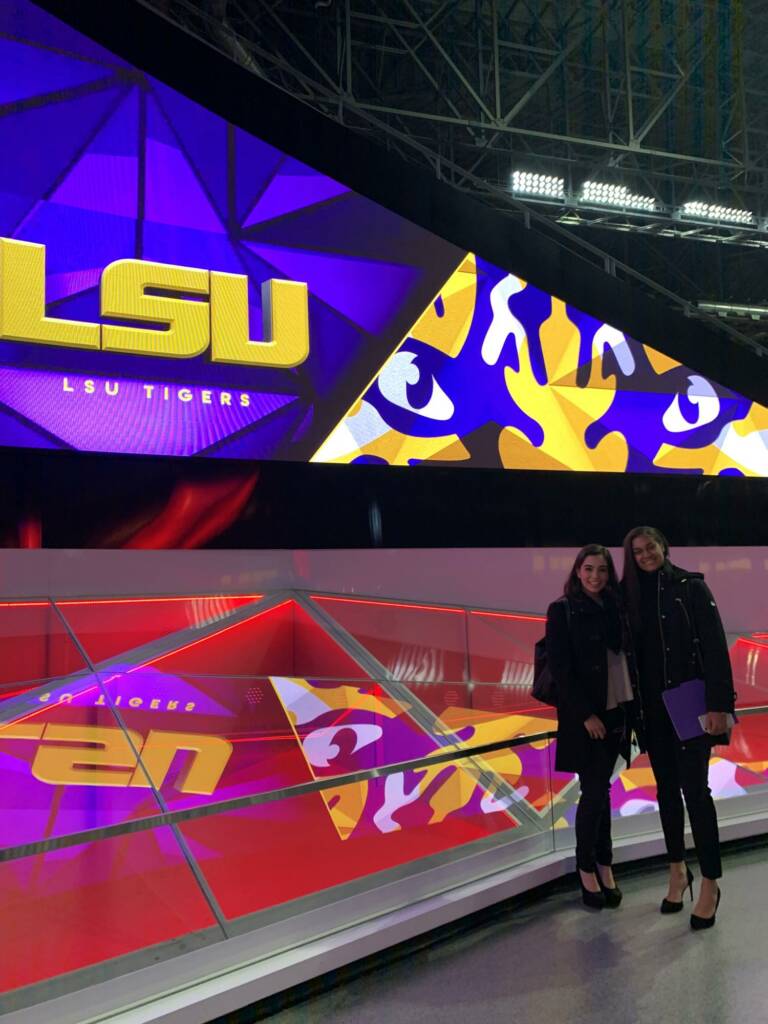 What was your experience like at the SEC Tour?
Stokes: "My experience at the SEC Career Tour was breathtaking, to say it simply. A once in a lifetime experience. Having a chance to meet all these executives was incredibly special, but the best part was learning that they genuinely want to help us and watch us succeed. There's nothing quite like it. The strength of SEC is unparalleled, and it is demonstrated by the connections that alumni of any school in the Southeastern Conference make with upcoming graduates. It definitely instilled a deep sense of pride in me."
Dibildox: "I've had the chance to attend the SEC Career Tour two years in a row and my experiences have been some of the best experiences that I've had in my life and during my time at LSU. I'm really thankful for the SEC for the effort to put an event like this together. The SEC to me really means more. I am also thankful for LSU for letting me represent the Tigers the past two years. The amount of people willing to help us and watch us grow and succeed without knowing us in depth is unbelievable. I had the opportunity to make a lot of connections with genuine and successful people that will mark my career and future forever."
What is your biggest takeaway from the event?
Stokes: "My biggest takeaway was the importance of networking. Creating relationships with people is critical to one's success. The art of getting to know someone, an action so simple in scope, can really be so rewarding. Also in my time at the Career Tour, I met Mr. Scott Jenkins, the general manager of the Mercedes Benz Stadium in Atlanta. After sending him my cover letter and resume, he gave me the opportunity to shadow him during the Peach Bowl when LSU plays Oklahoma. I'm so excited to learn and gain more experience with his help!"
Dibildox: "My biggest takeaway, as Milan said, is how important networking is. There is a reason why the SEC reached out to some of the most successful companies in Atlanta and asked to have important executives there to talk to us. All of those companies were so willing to take our business cards, resumes and exchange information with us. We learned that through the time, we find that the most important thing is not what we know but who we know. Another thing is the importance of being ourselves and staying true to ourselves. Someone will hire you for how genuine and unique you are and how much value you can bring with your own personality, strengths and skills to the company." 
How will this experience help you moving forward into the professional world?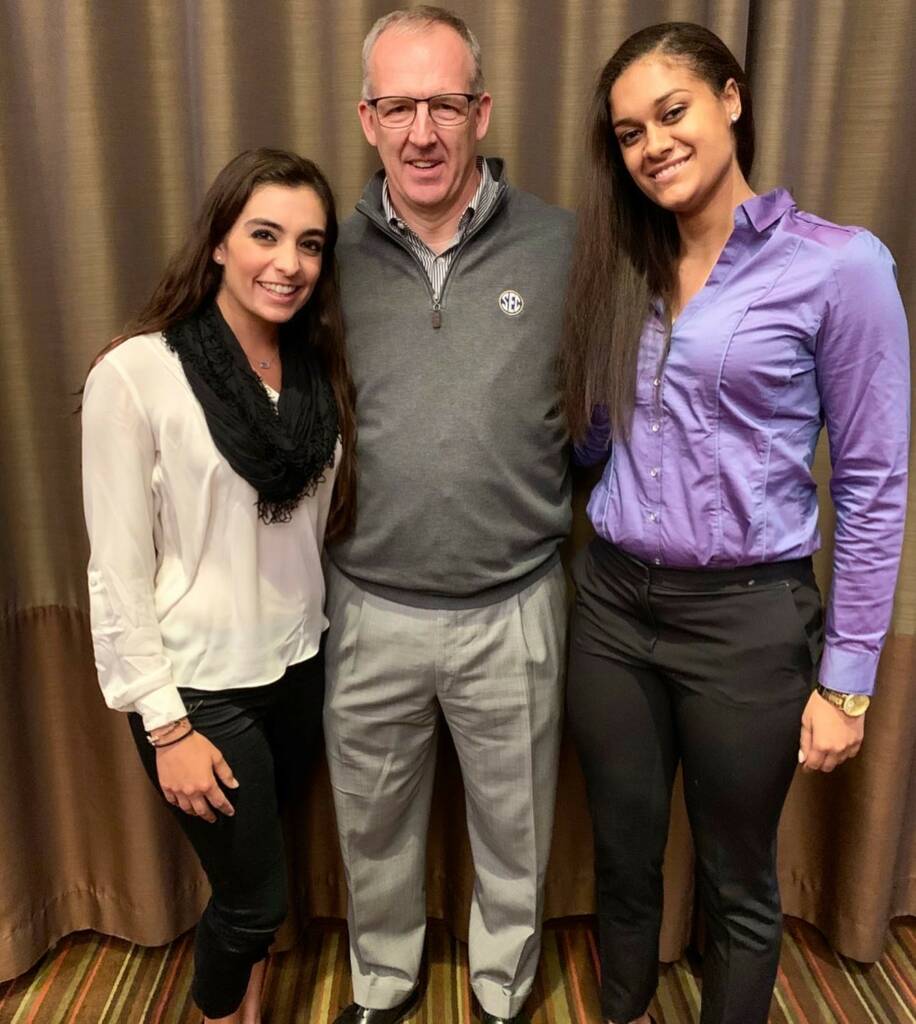 Stokes: "This experience has definitely given me a chance to become acquainted with a number of influential individuals. But more than that, it gave me experience with having conversations, asking questions, and discovering more about myself. My goal in job searching now is to ensure that my values align with the company's values, and to do something that I'm passionate about. It prepared me to enter the professional world with confidence and poise. It especially helped me learn how to bring all of the person that I am to business settings."
Dibildox: "These experiences at the SEC Career Tour truly shape my perspective in regards to my career and everyday life. When I came back from the first year's career tour I started being more aware of my actions and connections with every person I met everywhere I went. Connections are important. Then, coming back from this year's career tour, as a senior, I felt like I was ready and prepared to connect and enter the professional life. This experience helped me strengthen my confidence in myself and discover the professional person that I am as well as to be proud of the skills and virtues that I possess."