2019 LSU Football Coaching Clinic
A Letter from Head Coach Ed Orgeron
Dear Coaches,
The Tigers finished a great off-season program and are ready to start Spring Ball on March 7. We are excited about getting back to football!
I would like to invite you to join us for our annual Spring Football Coaches Clinic on March 28-29. Barry Alvarez with the University of Wisconsin is our featured speaker. Coach Alvarez led one of the best football programs in the country as Head Coach of the Badgers and is currently running a successful athletic program there as Director of Athletics.
Our lineup of speakers includes Special Teams Coach Bobby April and a number of outstanding college coaches from across the state of Louisiana. This will be a wonderful opportunity for you to come and "talk ball" with some of the best in the game.
Our spring practices are open to you so please come and join us at your convenience. Our Spring Game will be held in Tiger Stadium at 1 p.m. on Saturday, April 6.
I hope to see you soon!
Geaux Tigers!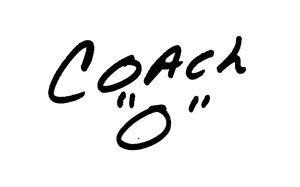 Ed Orgeron
LSU FOOTBALL HEAD COACH

KEYNOTE SPEAKER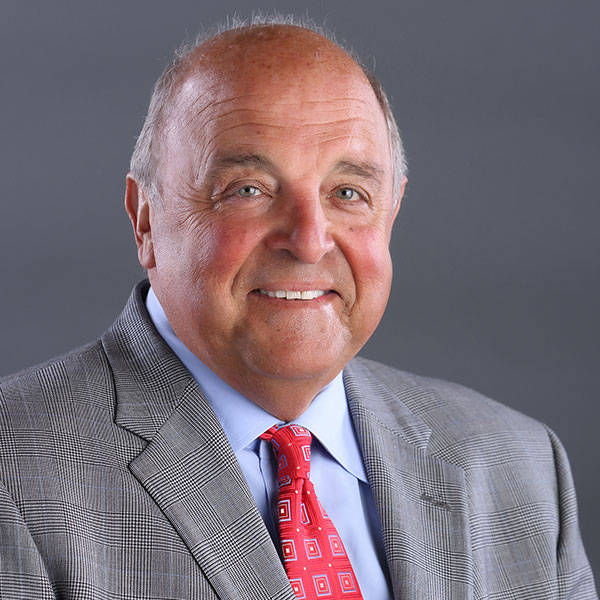 Barry Alvarez
Barry Alvarez is in his 16th year as Director of Athletics at the University of Wisconsin in 2018-19, Wisconsin has enjoyed remarkable success during Alvarez's tenure at the head of the athletic department, winning a combined 14 team national titles and 63 conference regular-season or tournament crowns since he took over. In 2017-18, he earned Under Armour Athletic Director of the Year honors.
Alvarez has overseen an unprecedented run of success in football and men's basketball. From 2002-03 to 2016-17, UW appeared in a bowl game and the NCAA men's basketball tournament 15 consecutive seasons. That is the longest streak in NCAA history.
Barry was named Head Football Coach at Wisconsin in 1990.
• Winningest Coached three Big Ten and Rose Bowl champions
• Only Big Ten coach ever to win the Rose Bowl in consecutive seasons
• Guided UW to back-to-back Big Ten titles in 1998 and 1999
• Coached the four of the five winningest teams in school history
• Named national coach of the year in 1993; Big Ten Coach of the Year in 1993 and 1998; Victor Award's 1999 National Coach of the Year; and 2004 AFCA Region 3 Coach of the Year
• State of Wisconsin Athletic Hall of Fame (2009)
• Rose Bowl Hall of Fame (2009)
• College Football Hall of Fame (2010)
• UW Athletics Hall of Fame (2010)
• Orange Bowl Hall of Fame (2016)
• 2017 Paul "Bear" Bryant Lifetime Achievement Award
• 2017-18 Under Armour Athletic Director of the Year
Alvarez is a 1969 graduate of the University of Nebraska, where he played linebacker and went on to earn his master's degree. He received a Distinguished Alumnus Award from his alma mater in 2003.
Alvarez and his wife, Cindy, are the parents of three grown children and 8 grandchildren.
SCHEDULE OF EVENTS
Thursday, March 28, 2019
LSU FOOTBALL OPERATIONS CENTER
3:30 p.m.
Registration at LSU Football Ops
3:40 p.m.
LSU Spring Practice
LSU PMAC Main Floor Registration
ENTER VIA SOUTHEAST ENTRANCE
6:00 p.m.
Barbeque Social
7:15 p.m.
PMAC Main Floor Coach Orgeron Welcome
7:20 p.m.
Bobby April
8:00 p.m.
Barry Alvarez, Wisconsin Athletics Director
Friday, March 29, 2019
MARAVICH CENTER (PMAC)
7:30 a.m.
Registration/Vendors/Coffee/Doughnuts
8:45 a.m.
Session One – Main Stage
Greg McMahon, LSU Special Teams Coordinator
9:35 a.m.
Session Two – Main Floor
Offense – Matt Leone, Southern University
Defense – Tommy Rybacki, Nicholls State University
10:25 a.m.
Session Three – Main Floor
Offense – Joe Sloan, Louisiana Tech University
Defense – Justin Charles, Louisiana College
11:15 a.m.
Session Four – Individual Areas of PMAC
LSU Position Coaches Chalk Talk
12:15 p.m.
Lunch – Main Floor
1:00 p.m.
Session Five – Main Floor
Joe Brady, LSU Passing Game Coordinator/Wide Receivers
2:00 p.m.
Session Six – Main Floor
Offense – A.J. Hopp, Southeastern Louisiana University
Offense – Sterlin Gilbert, McNeese State University
2:50 p.m.
Session Seven – Main Floor
Offense – Matt Kubik, University Louisiana Monroe
Defense – Rory Segrest, University of Louisiana at Lafayette
3:40 p.m.
Session Eight – Main Floor
Offense – Tim Leger, University of Louisiana at Lafayette
Defense – Chris Hampton, Tulane University
4:30 p.m.
Session Nine – Main Floor
Tommy Moffitt, LSU Strength & Conditioning Coach
5:30 p.m.
Crawfish Boil – Main Floor
Saturday, March 30, 2019
11:00 a.m.
TIGER STADIUM SCRIMMAGE
Enter the Stadium through the Media Gate next to the Lawton Room at the Northwest side of the stadium. Please wear your Clinic nametag.
*Schedule subject to change
2019 LSU Spring Practice Schedule
Week 1: March 7, 9
Week 2: March 12, 14, 16
Week 3: March 19, 21, 23
Week 4: March 26, 28, 30
Week 5: April 2, 4, 5, 6 (Spring Game, 1 p.m. CT)

Clinic Fee: $65 Per Person
Register: Click here
Contact: Lois Stuckey, (225) 578-1151 or email football@lsu.edu.
Clinic is open to any and all entrants (Limited only by number, age, grade level and/or gender)